Leaving Cherbourg at noon on Friday the 8th of August 2020, we were entirely surrounded by light blue soft sky and smooth water. It was a treat to the soul and an inject of patience after a long night, when the peace had been chopped into pieces by sailors drinking and singing "Le captain de la Barrique" in the neighbour boat until early morning.
Around Alderney, this small northern outrider of the Channel Islands, there can be tidal streams that are among the fiercest in Europe. We approached the Cap de la Hague with respect and caution. We had the current with us and the wind was only 5 m/s and we could easily sail with 7 knots. But you feel the turbulence of the sea rub against the hull.
We continued to sail and passed another Channel Island, Guernsey. Due to Covid 19 restrictions, there was no chance to stop by.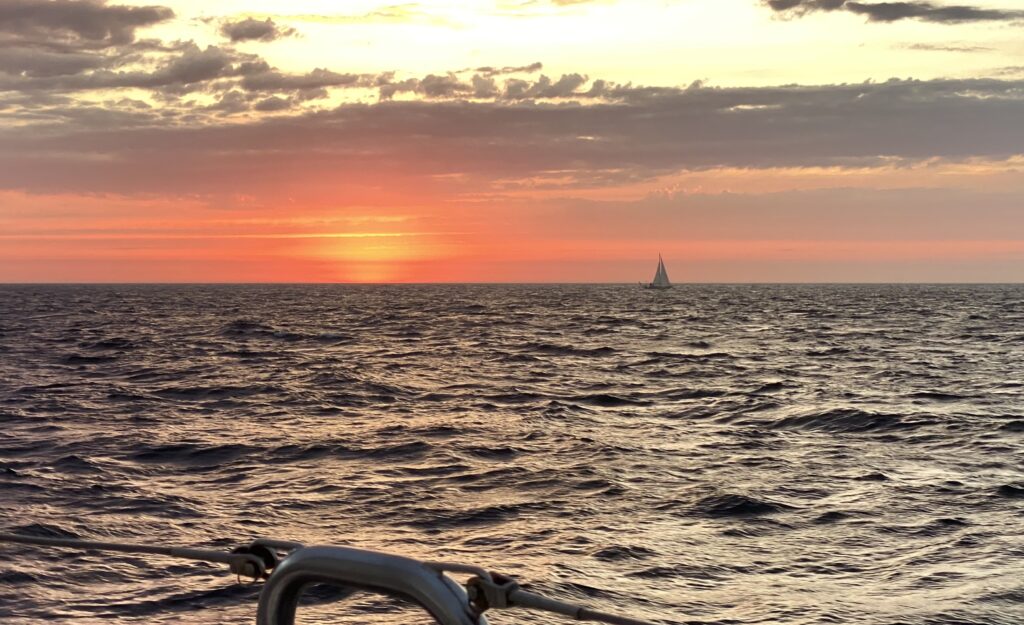 While Anders had the early night watch he was admiring the beautiful sunset and was called on the VHF by the sailboat and after a nice chat, the picture could be sent via email.
Night normally turns into day, but sometimes time is trapped in limbo and all is white and you feel more like in a dream than far out on sea. The sounds of the waves are muffled in the mist.
It is truly delightful when the light comes back and the wind is running right. Even dolphins are dancing around the boat and the Atlantic Ocean says welcome!
After 28,5 hours and 166NM we reach Brest and can finally rest. Along the Marina du Chateâu there is a walk of fame with sailors who have sailed alone around the world; Francis Jozon, Philippe Monnet and Florence Arthaud, to name a few. It is really a special feeling – you are not alone with the idea of doing a circumnavigation- the excitement is close to the one you can feel before an orchestra starts to play.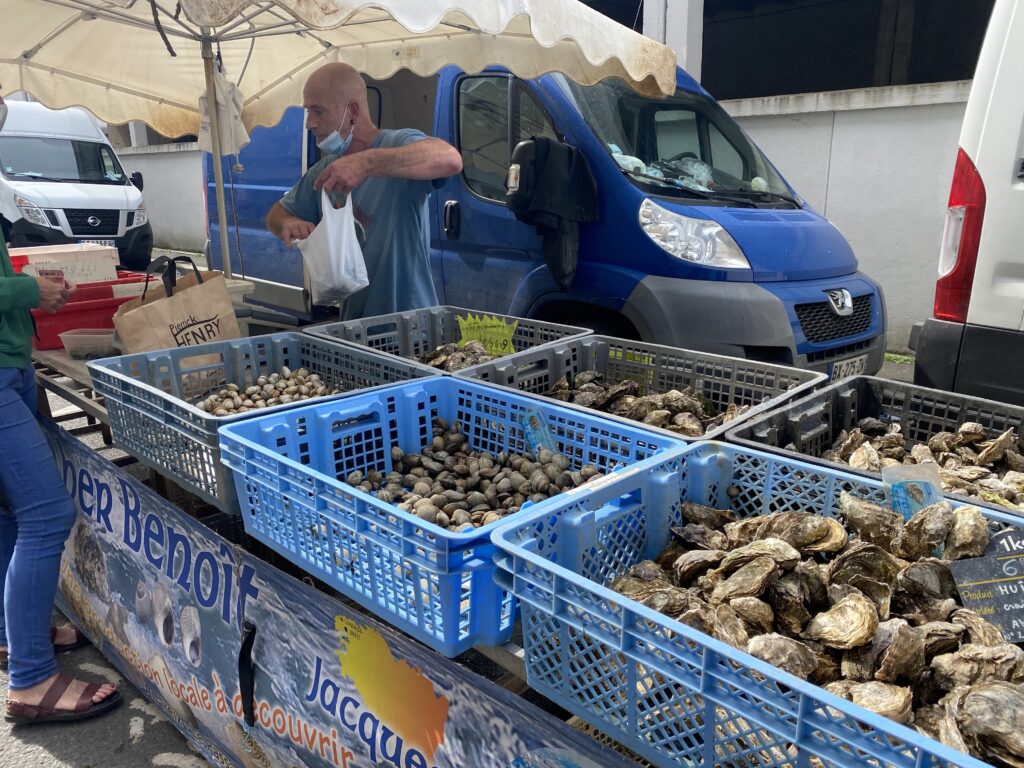 On Sundays, all shops are closed in France and we were a little bit nervous if we could buy some fresh food, but luckily there are street markets with all the delicate ingredients you can imagine. Luckily local!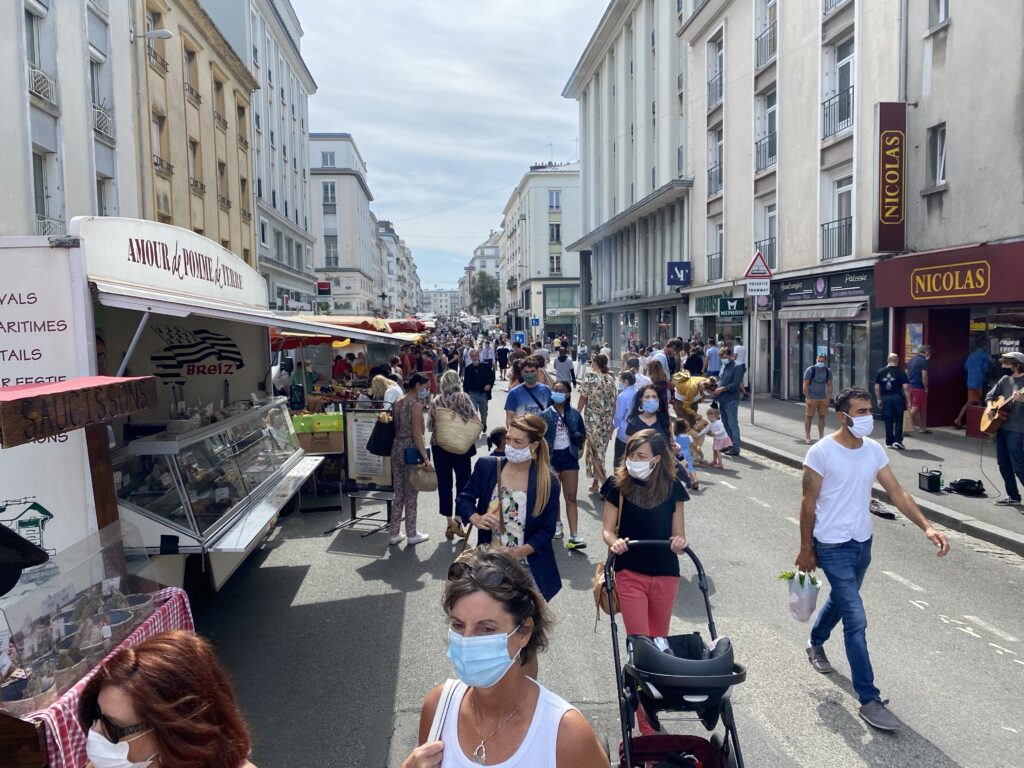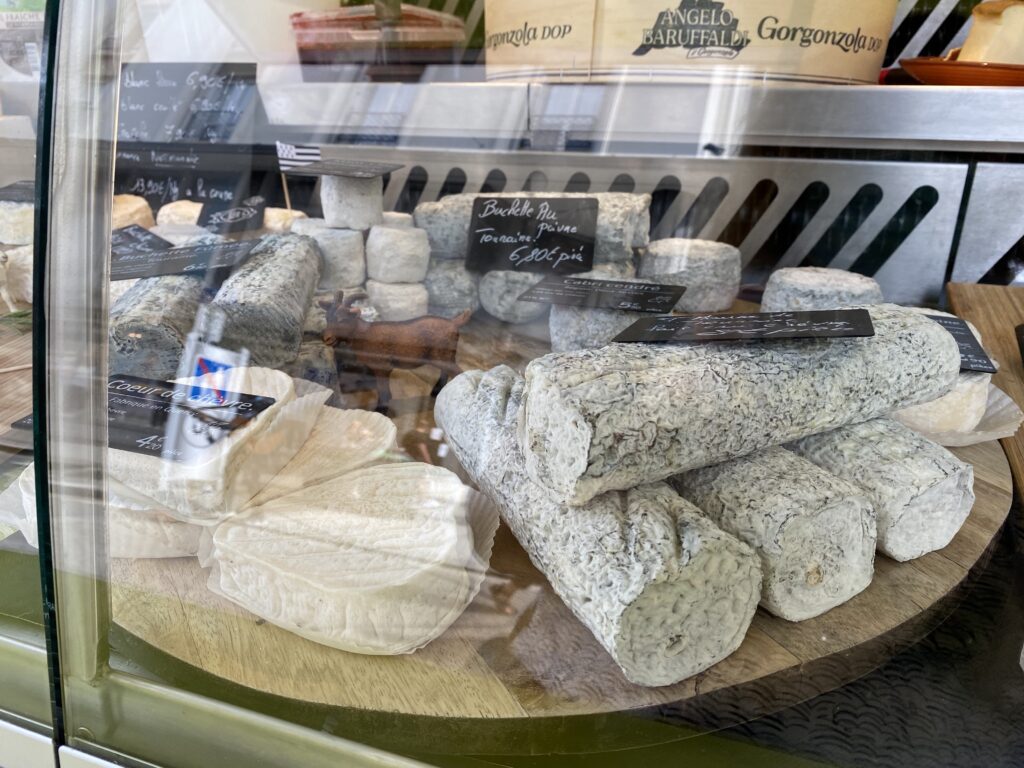 And to enjoy all this, its the best if you can share bread and wine and luckily Elisabeth and Michiel was on there way from Belgium and came on board.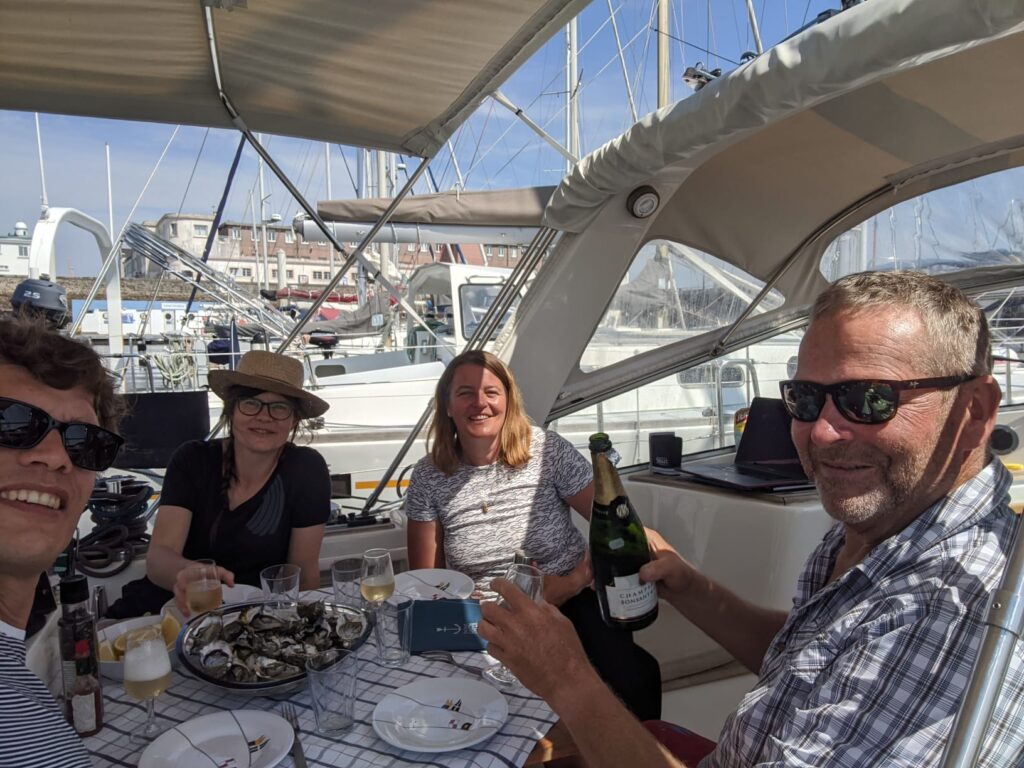 And we were very happy for that!