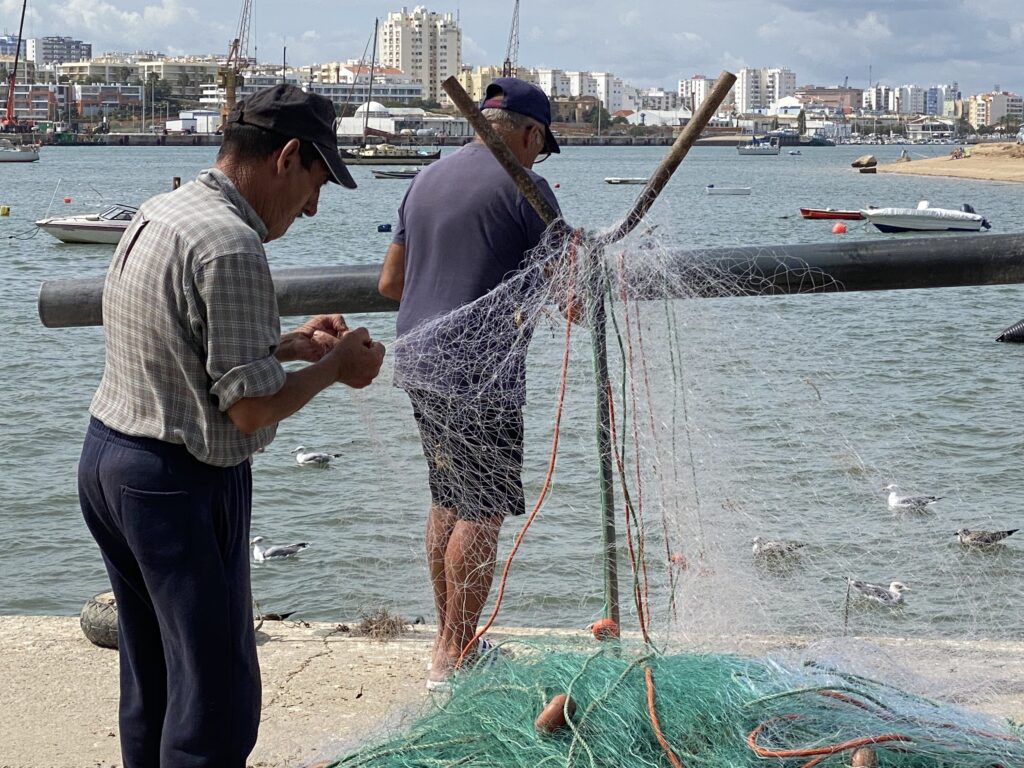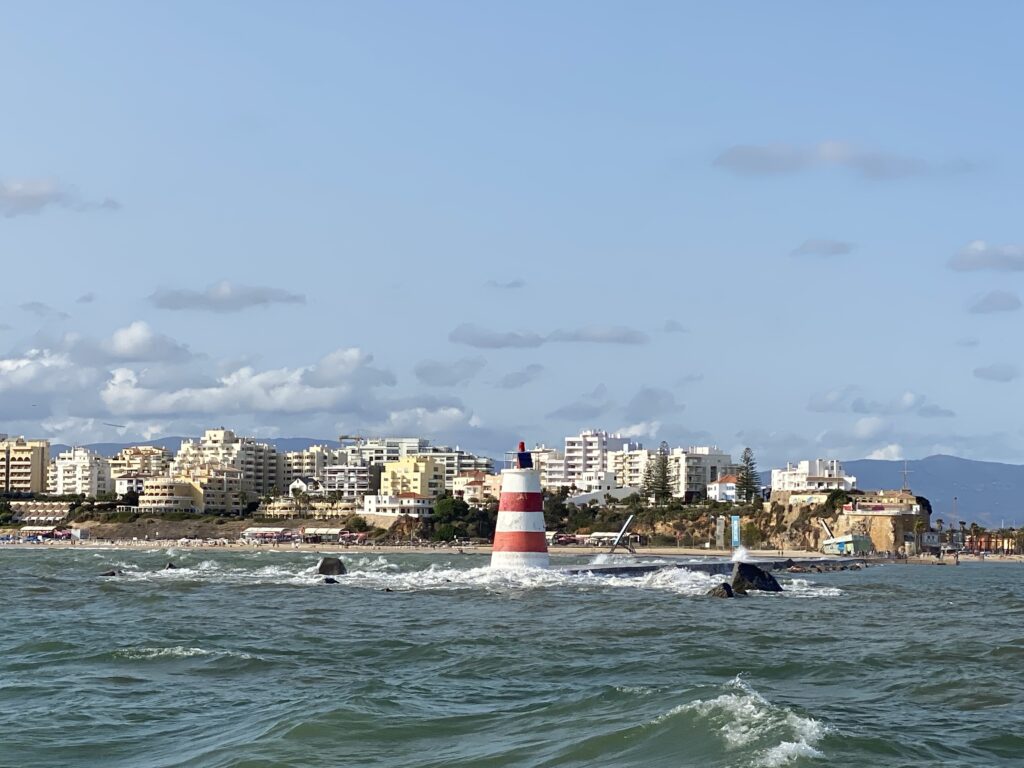 We dropped the anchor between Portimao off port and Ferraguda off starboard. It was a sunny and warm day and we took the dinghy ashore to walk the small narrow streets of Ferraguda where the fishermen harmoniously sorted their net by hand.
The sun dove under the horizon and the water sunk while darkness came and we found our dinghy almost on the ground and drove back to our secure floating home.
As it was almost the same price for tying up the dinghy for four hours as a berth for our ship over night in Portimao, we chose the latter. We fuelled up and went into town to find some replacements. There were also time for a run on the Algarve coast and a really nice swim. We were really happy to have a chat and lunch with Elisabeth and Robert on the Swedish sailing yacht Sirenia.