We had a very nice eleven hours sail to Nazaré, which is a favourite spot for surfers with waves at a height of 35 meters! As we were there, the sea was flat as a plate and we took a quick morning swim in the cold water. Cooled and refreshed, we continued to sail southwards and saw the magnificent coast of Cabo da Roca, the westernmost point of continental Europe.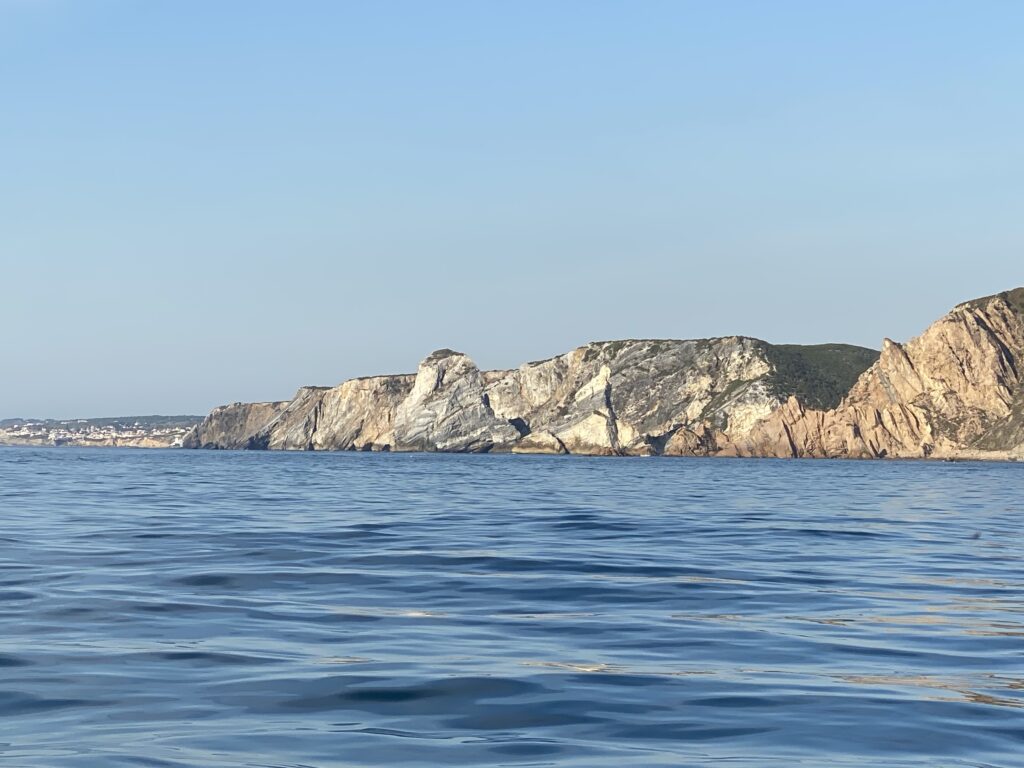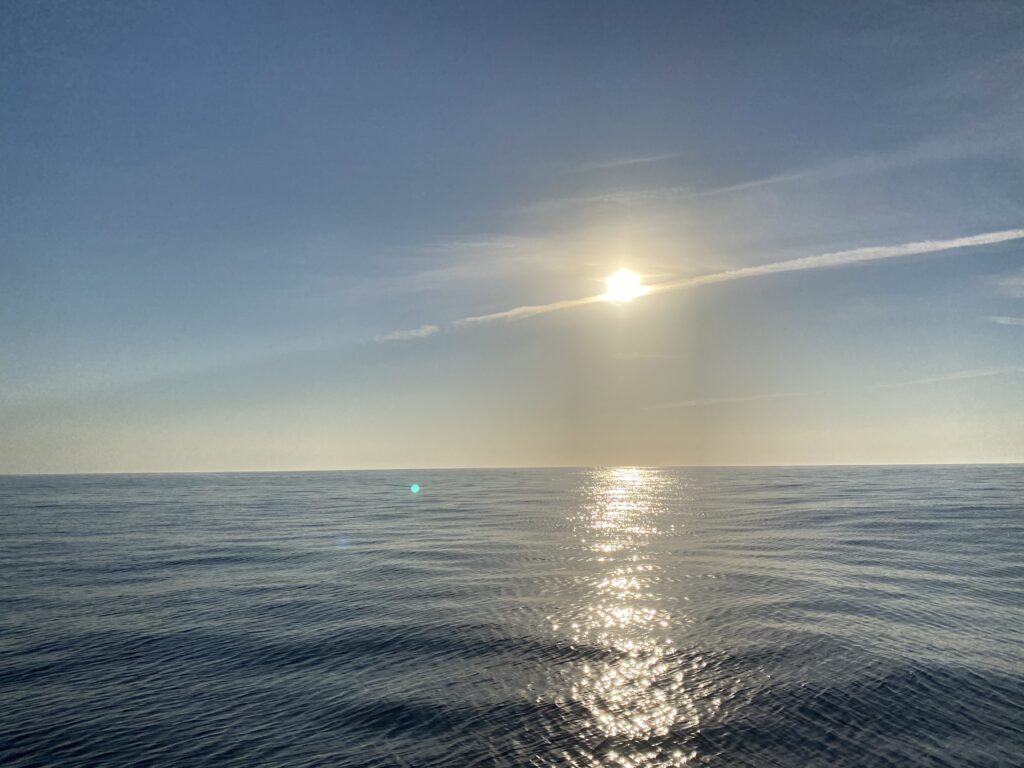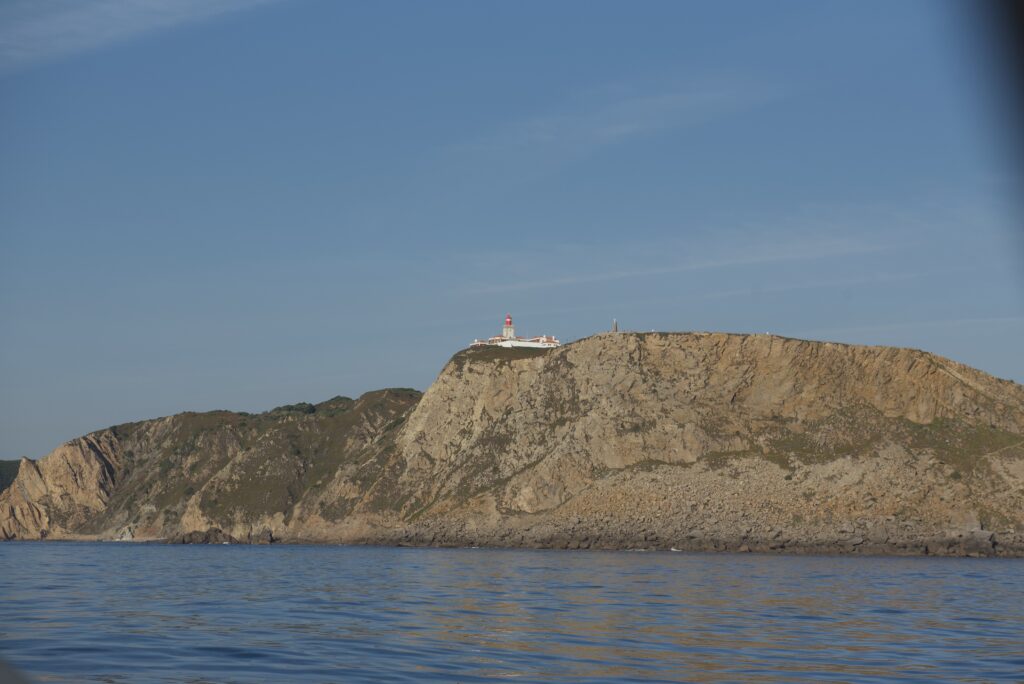 The vulcanic cliffs around Cabo da Roca where thoroughly beautiful with the different layers of granite and syenite. It was impressive to see from the sea and some days later from land. There is no chance to anchor close to the high cliffs of the cape. The wind faded and we had to motor the rest of the way to our next harbour, Cascais.
We were welcomed in Cascais of a "long time no seen" friend, Birger and got a nice berth in the charming marina close to the citadel from 1681.