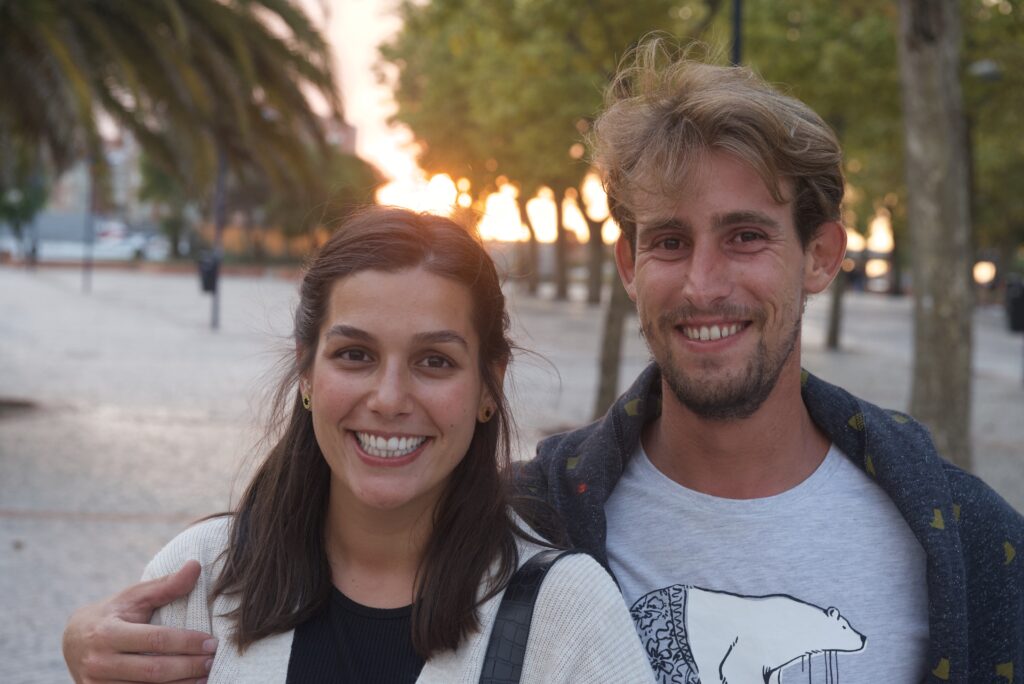 Our talented "technicismos" who installed the new AIS invited us to come and see their beautiful hometown, Aveiro, also called Venice of Portugal. The most difficult part on the 35 M sail from Porto to Aveiro was to find a way through hundreds of small fisher boats in the mouth of the Aveiro lagoon. We took the advantage of having a bigger boat passing in front of us and then followed the good advice to anchor in the Bay called Sao Jacinto. Miguel was so tremendously kind and came to pick the four of us up with his car after we had tied up the dinghy, having crossed the Aveiro lagoon.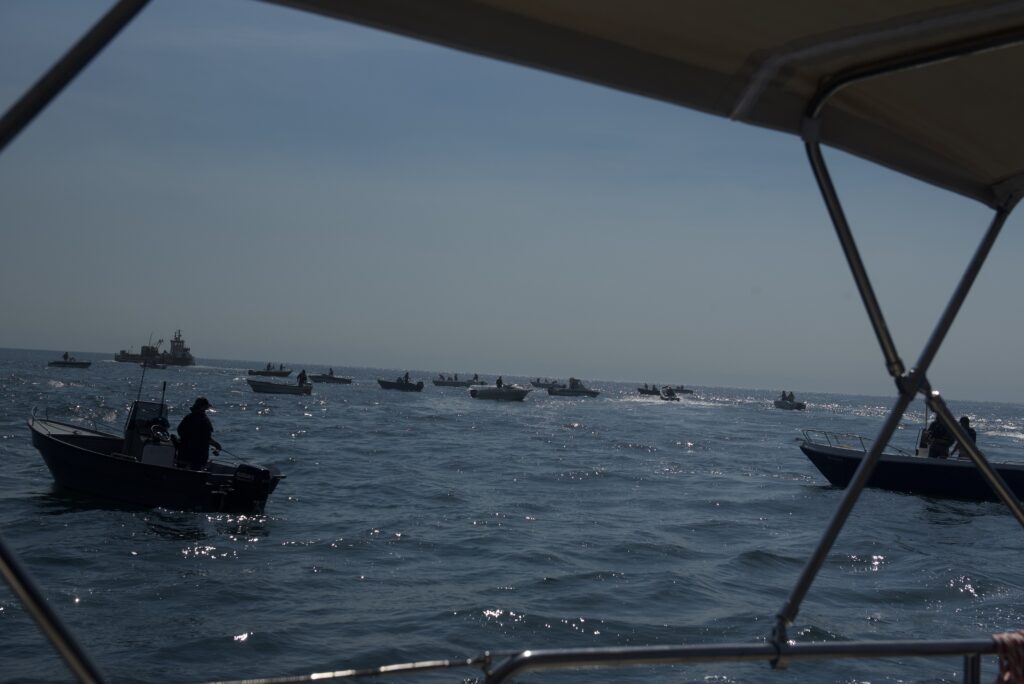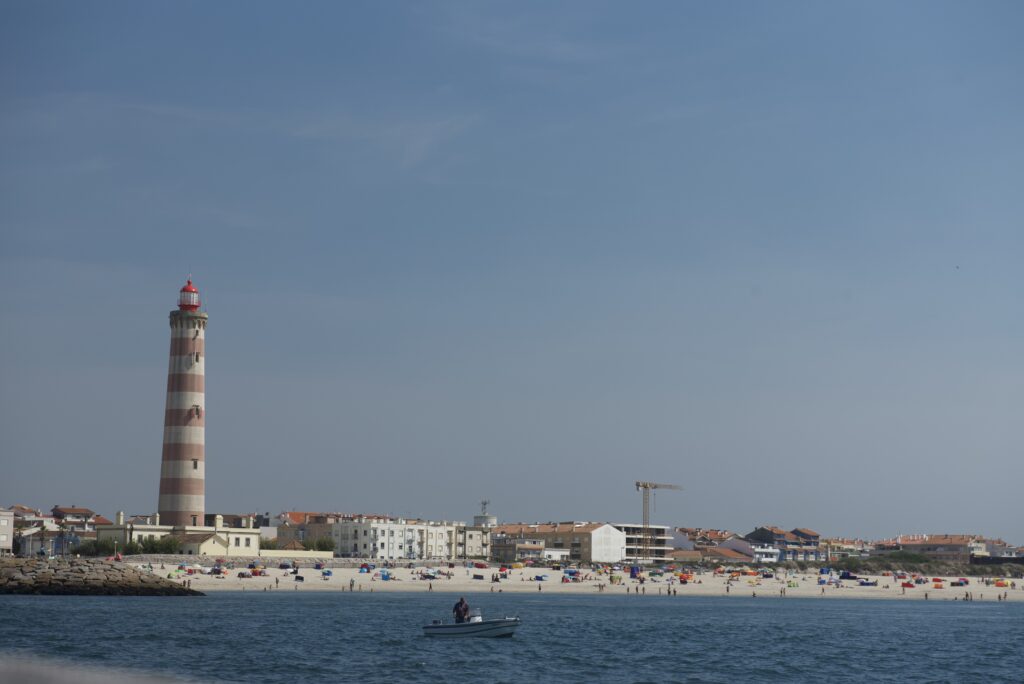 Aveiro was fascinatingly beautiful with a lovely light that made the colourful boats and buildings shine bright.
Joao and family brought us handpicked fresh figures from their own garden and we were very fortunate to taste them. They also showed us the jewel beach called Costa Nova where we tried the typical special chocolate crepe called Tripa. Another signature dish of the town is Ovos moles, that looks like eggs, are made out of eggs and tastes heavenly.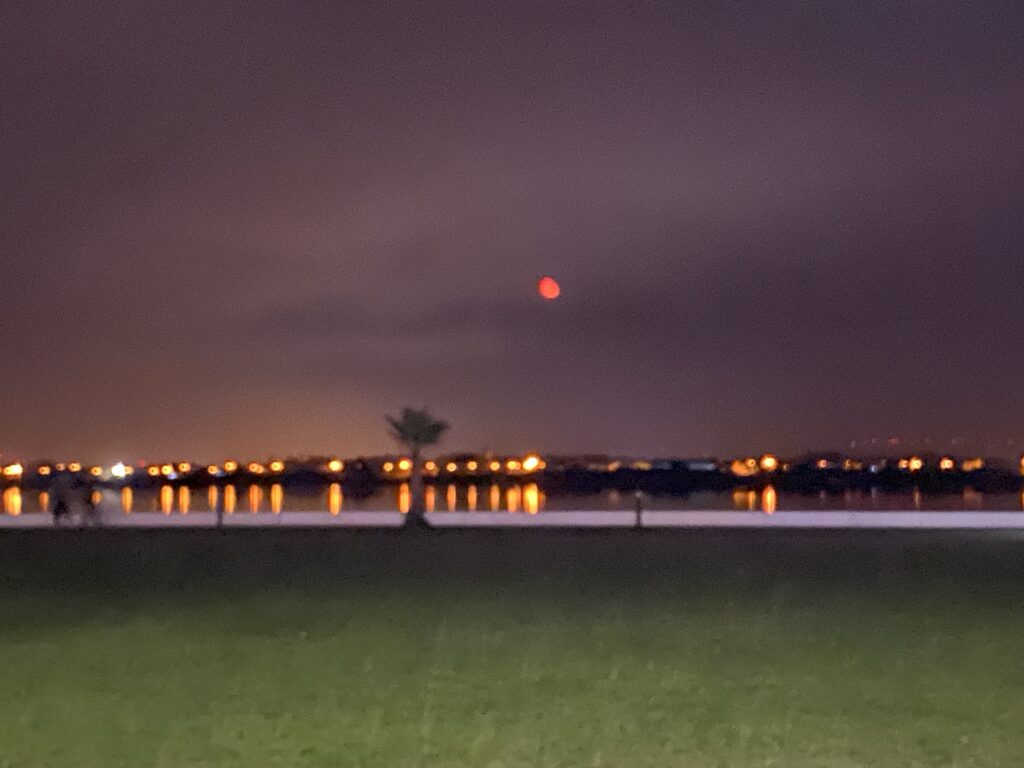 On the hills close to Aveiro, a forest fire was going on. We could see the glowing fire in the dark and smell the fog. Small silvery grey particles of ash was covering the boat when we came back. The ash made the moon shine red. It was already after midnight and time for us to return to Ydalir. Thank you Joao, Miguel, Mary and Cristina for a wonderful evening.