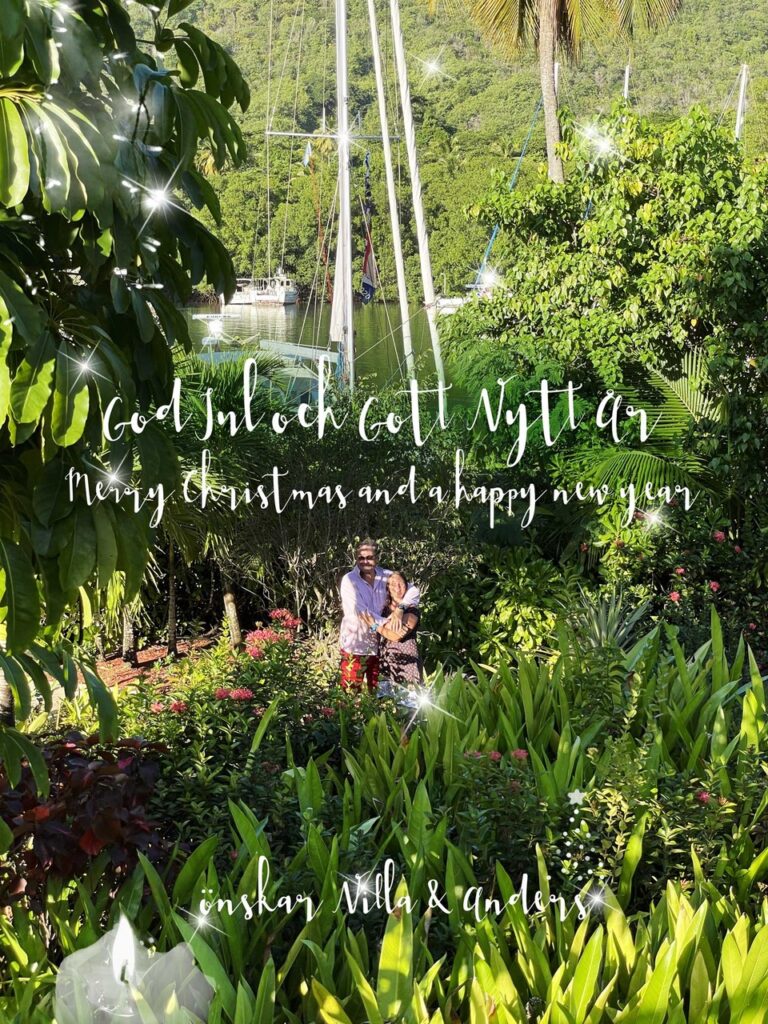 Dear Family, Friends and Followers,
we are far away from you all and Europe now. How long the distance is, was very physical to us on the days during the Atlantic crossing. You shall all know that it makes us very happy that you want to join our adventures from a distance. It means a lot to us. We hope you are all well and wish you a peaceful Christmas.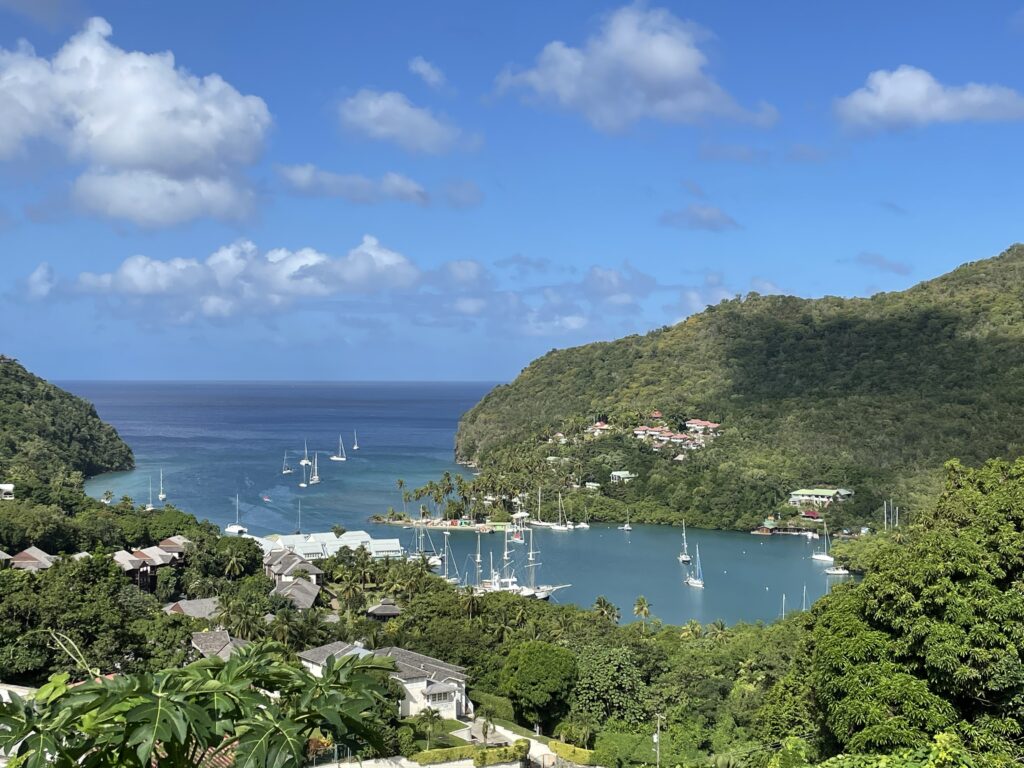 On Thursday the 17th we left Rodney Bay an hour south to Marigot Bay. It was such a relief to set sail and steer Ydalir double handed again. We docked at the well maintained marina in Marigot Bay in the midst of the green rainforest. It is so lush and beautiful with pelicans flying gracefully over the bay. In the moment as we write this blog, some raindrops are pouring down again. Everyday we see a rainbow and the sun comes out again. It is hot, almost too hot at noon, but it is refreshing to go snorkelling close to the coral Reeves.
Yesterday we made a tour to Soufriere where the two mountain peaks, the Pitons of St. Lucia stands. This is also where Soufriere Volcano (Sulphur Springs) is located. It last errupted in the 1700's and originated from a weak spot in the crust of a collapsed volcanic crater, and is considered to be a dormant volcano. It was exciting to see the blubbering hot sulphur boiling in the midst of the crater. Mango and cashew trees where growing on the lush hills of the volcano.
Today our dear friend Karin on Rivercafe celebrated her birthday and we where happy to sing along and share her special day in the bay. We are surrounded by birds, green rainforest and colourful plants and flowers. All this makes it very easy for us to relax. We hope you all have time and the possibility to meet your family and friends. From this part of the world, we wish you a merry and peaceful Christmas. Fridfull Jul. Frohe Weihnachten. Feliz Navidad.