Arriving to St.Lucia and Rodney Bay Marina on the 10th of December at 8:57 am, we had to stay at the quarantine dock and wait for our PCR-test results the next day. We were very happy to meet the other ARC boats and we were very proud to stretch our legs as confident Atlantic sailors.
December the 13th is a national in holiday on St. Lucia, but it is also a special event every year in Scandinavia. We celebrate Lucia coming with light into the darkness and together with Norwegians on the pontoon.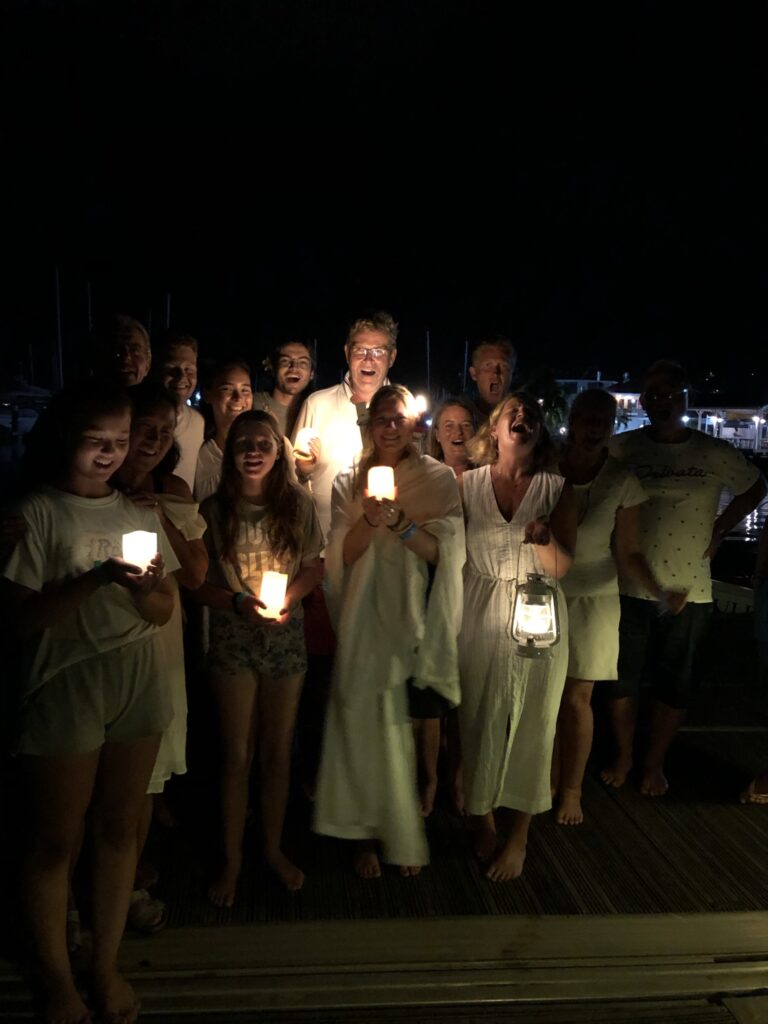 Far out on the Atlantic we ordered a new inverter for the generator and after some research with the help of our taxi driver, Charlie, we found the package in the Marina office and Anders spent some hours installing it. It is always a good feeling when everything works again. Charlie drove us and our sailing friends from Rivercafe and Ibex to a hidden restaurant named "the naked fisherman". It was a beautiful and delicious evening at the beach.
Monday the 14th of December was Prizegiving Day for ARC+ and this was celebrated on the pontoon with traditional St. Lucian music and dance with distance. Rivercafe from Luxemburg won the Multihull price and the Vikings from Norway on Bohemen won the monohull prize. Our final position became number 6. Anders and Nilla on Ydalir were honoured with the Spirit of the ARC+ prize of 2020, especially for helping to solve the challenging PCR-test situation in Mindelo.
Now we have time to relax and enjoy snorkelling and swimming in the warm Caribbean water.
We went out anchoring in the Rodney Bay and enjoyed the beautiful sunset and a dinner with Norwegian friends, but as it is with sailing, the next morning we spotted 20 litres of salt water in the engine room and returned to the marina. No it was again time for trouble solving. We found leakage on the airlift of the cooling water. Luckily Elvis could help us fix it during the day.