Nice sunny weather and fair wind brought us 34 NM further south to the pleasant little bay of Ria de Corme where we dropped the anchor and ruddered into the town to try the special dish: goose barnacles. Goose barnacles are crustaceans that live attached to cliffs and the best are found on the Costa da Morte. They taste like a chewy mixture of mussels and shrimps with a touch of bitterness.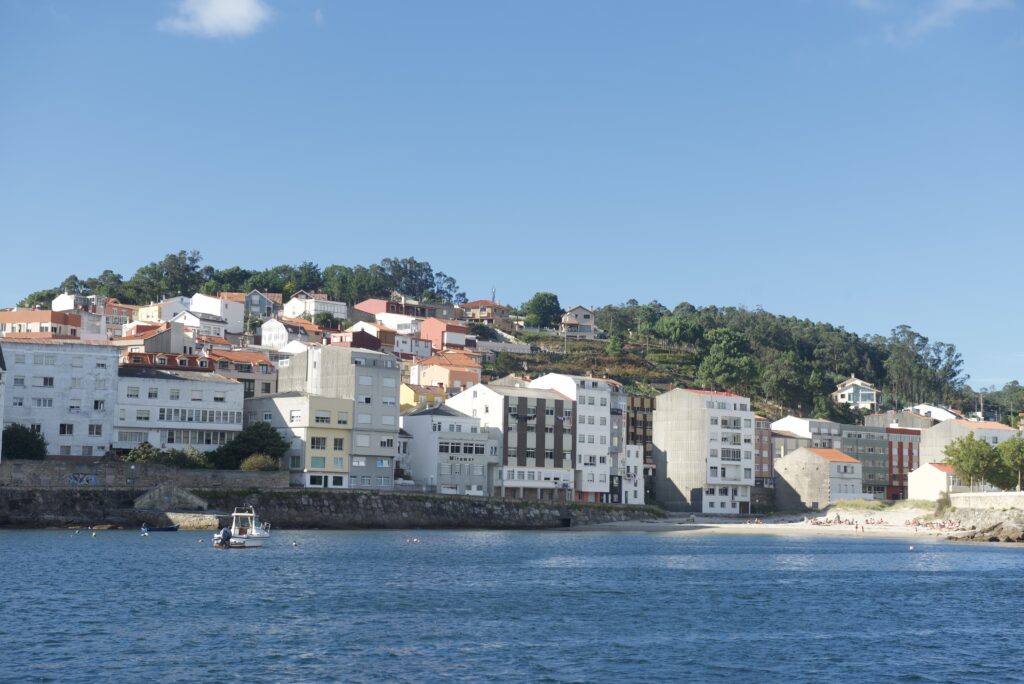 After a good night with gentle dreams, we heaved the anchor and motored with the full moon watching. A beautiful morning!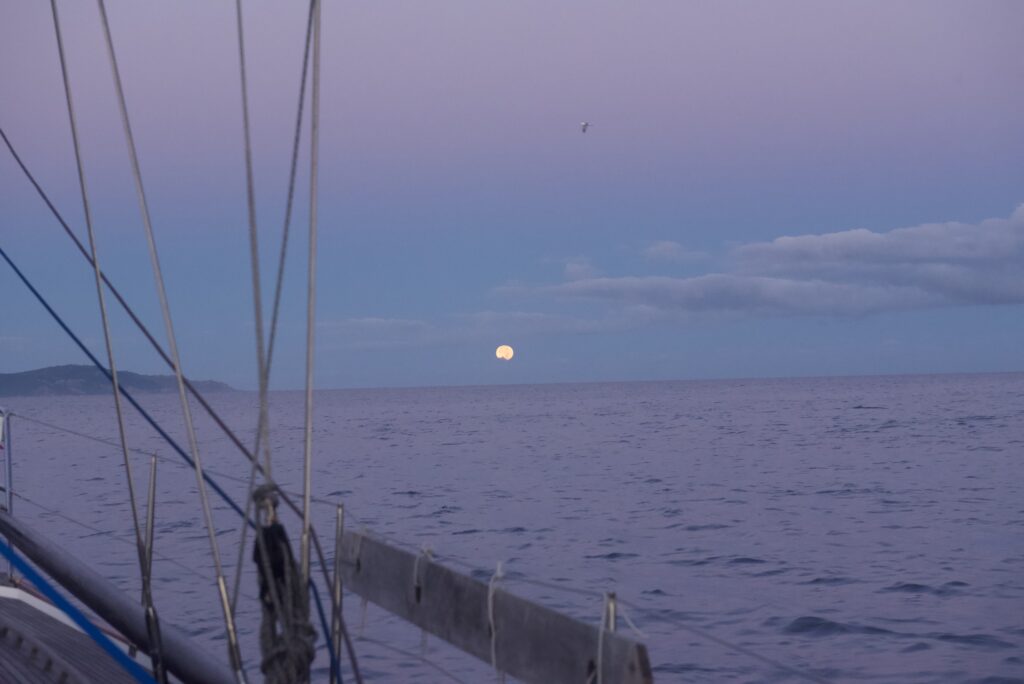 The small and peaceful harbour of Porto Novo gave us a good shelter for the night in the moonlight. On the day we passed the island called Ons, nice for us, coming from Onsala. It was a Wednesday, the day of ons – "onsdag" in Swedish 🙂
On the 3rd of September we sailed to Baiona, the little town where the people were the first to hear the news of Columbus discovery of America when his ship, Pinta, returned to Baiona and Europe on March 1, 1493.
In the harbour of Baiona, there is a replica of Columbus ship, Pinta. We were surprised that it is quite small, almost the same size as Ydalir and it gives a new view of the revolutionary voyage over 500 years ago.
The 10th century Montereal Fortress has protected Baiona from pirates and other enemies and is good preserved Spanish history. It is a beautiful place with everything you can wish for and really worth visiting.