Rumors spread that Isla de Lobos, north of Fuerteventura would be a beautiful place to anchor in good weather and we sailed there together with SY Modesty to find a safe spot. The bay south of the island seemed to be a popular place. We went snorkelling around the reef and saw fascinating fishes. We didn't see any turtles though, maybe due to our outfit…
It was a nice and calm evening and we got a visit from our neighbour boat.
And Anders had to rescue the board that had drifted away from our guest.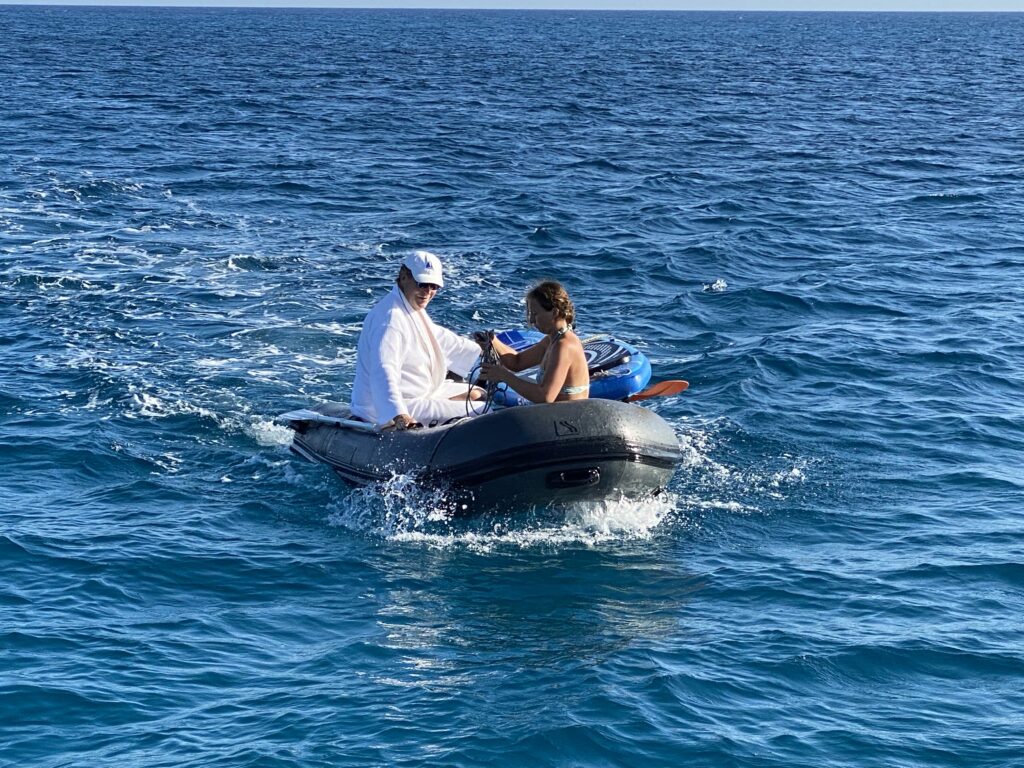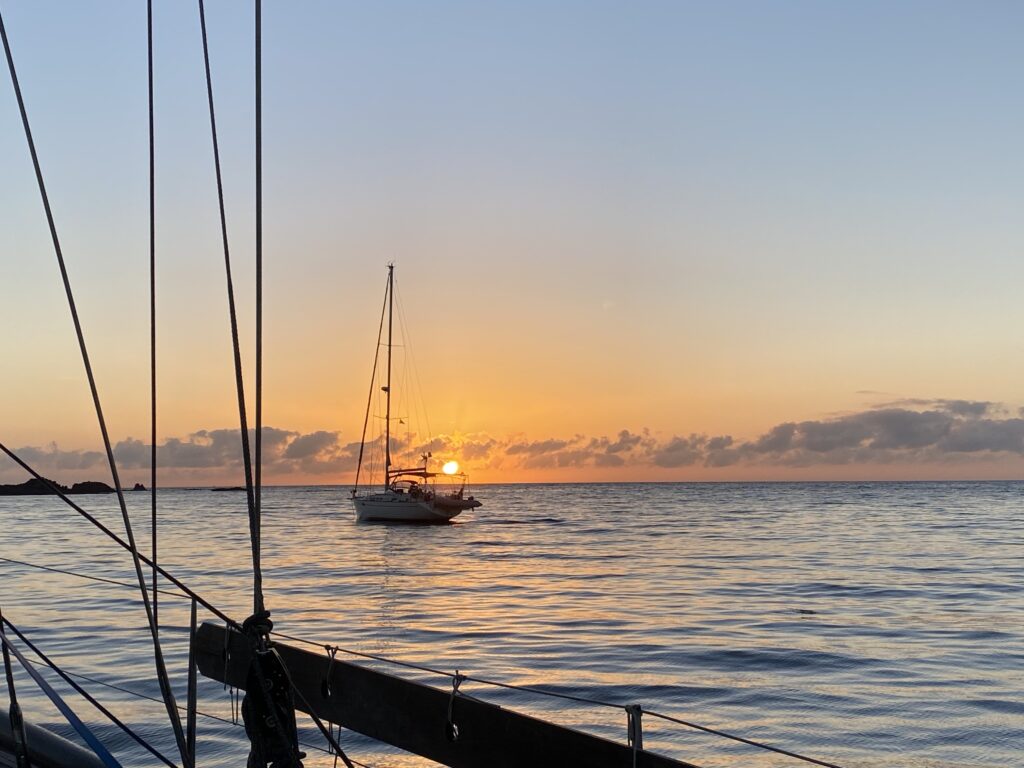 After an untroubled night, we woke up before dawn and pulled up the anchor and had a pleasing sail to Gran Tarajal on Fuerteventura, even though the wind was nothing but constant.
Unfortunately the wind got stronger, up to force seven when we where about to dock. When we had finished the job, the wind also decided to take a rest. It was a short visit in the nice marina and we had some great fish at the fishermen own restaurant.
The next morning we continued to sail at eight as the harbour of Las Palmas was 12 hours away. We had another day of smooth sailing along the marvellous coast of Fuerteventura. It was gorgeous to see the shapes of the crinkled and wrinkled volcanic landscape while the cloth of fog shove its way over the peaks.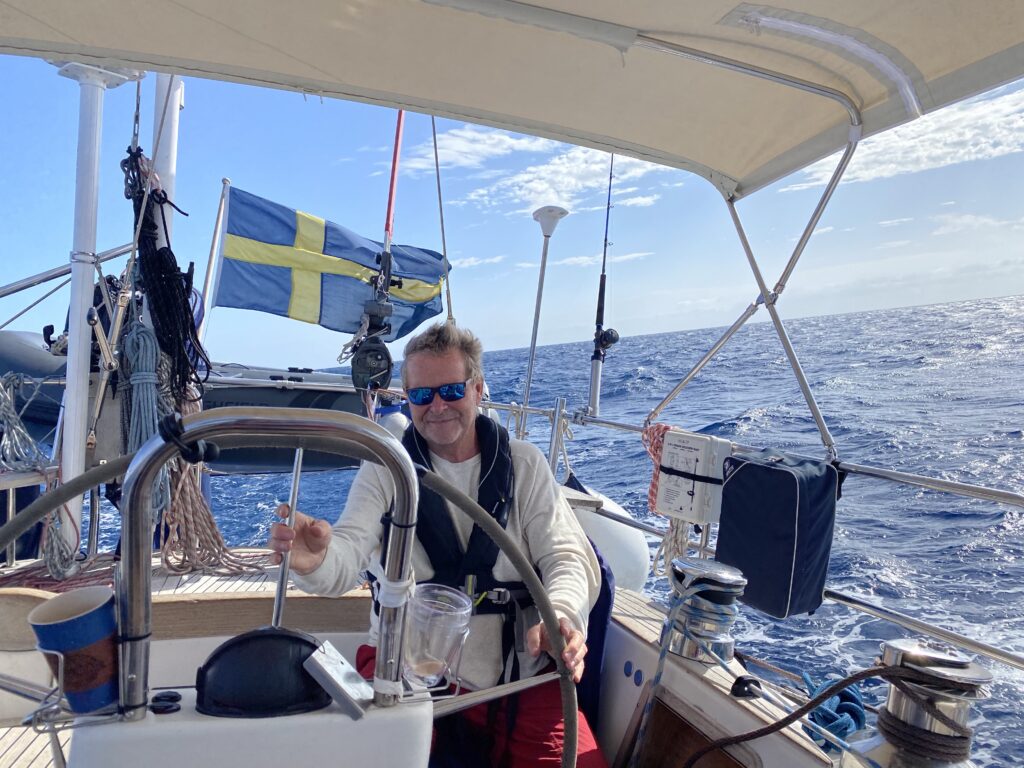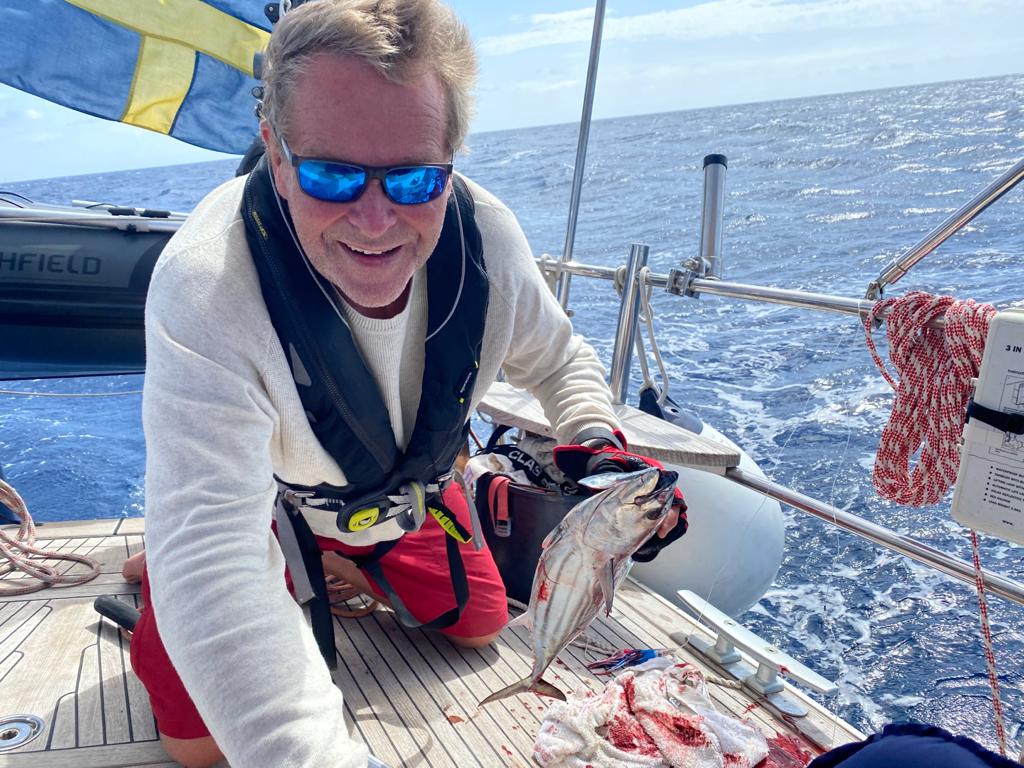 We raised the ARC+ flag as we came closer to Gran Canaria and Muelle Deportivo, the harbour of Las Palmas, the place from which we will continue to Cap Verde on November the 8th. It was surreal to see a big town and a vivid harbour after the slightly smaller harbours and calm anchorage bays of Fuerteventura and Lanzarote.
We met a very friendly night watch at the harbour and had a grande fiesta with fresh tuna together with Modestys Anette and Christer on the welcoming pontoon, celebrating our 3084 NM from Gothenburg to Gran Canaria!