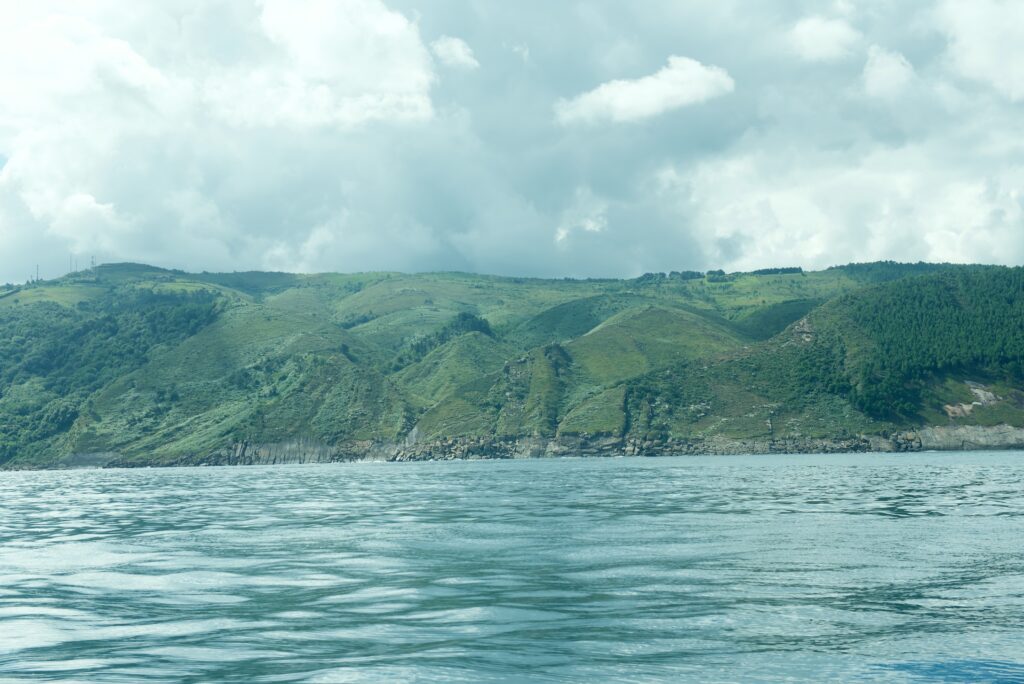 We sail along the bonny moss green Basque coast of Spain from San Sebastian and are getting closer to El Raton (the mouse) – the nick name of Getaria in view of the shape of the peninsula.

The name Getaria might come from the Latin word "cetaria", which means "a place where the fish is canned". The fishermen are still central in the picture of Getaria and it is interesting to sea the teamwork sorting out the net or clean the hulls of the well maintained ships. In the evening a small armada of tiny one-man fisher boats dart into the harbour.
Already on the navigation plans we could see some restaurants and in the harbour we could smell the coal from the barbecues in Getaria. The harbour masters enthusiastically showed us where the recommended restaurants were.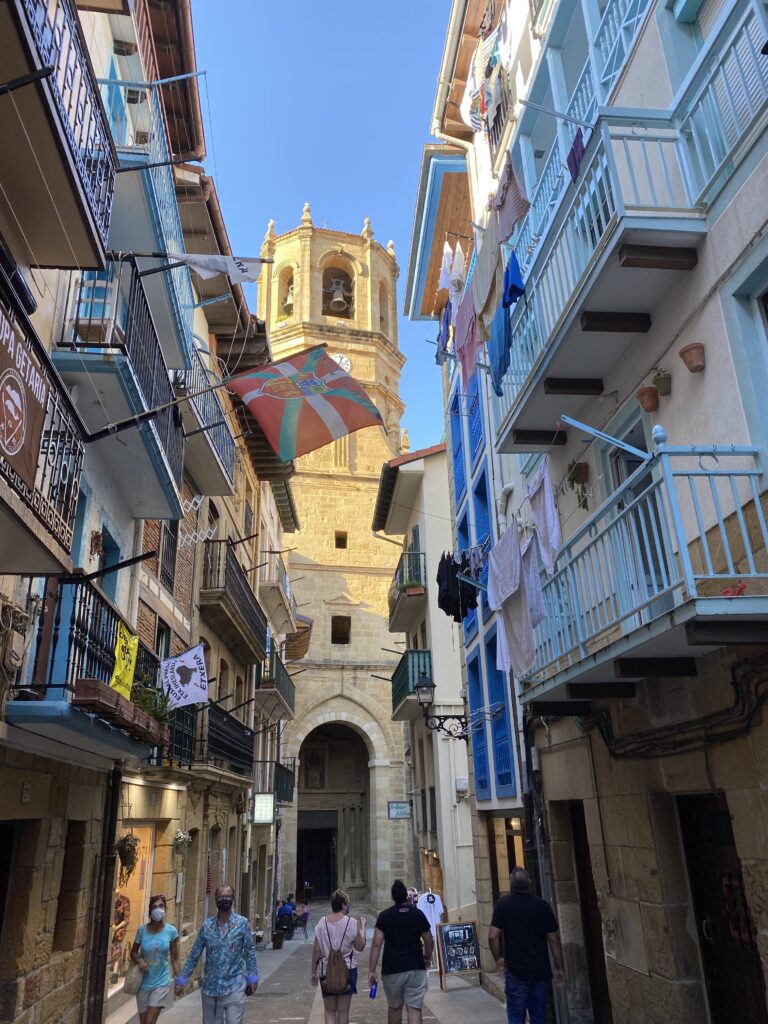 A famous son of the town of Getaria is Juan Sebastián Elcano, a seaman well known for being the first man to circumnavigate the earth. He was captain of the Nao Victoria, the one of five ships in the Ferdinand Magellans fleet that completed the epic voyage from 1519-1522.
The Emperor Charles V rewarded Elcano with an annuity of 500 gold ducats and granting him a crest depicting a globe with the motto Primus circumdedisti me ('You were the first to circumnavigate me'). We felt Getaria was an inspiring place to visit 500 years later.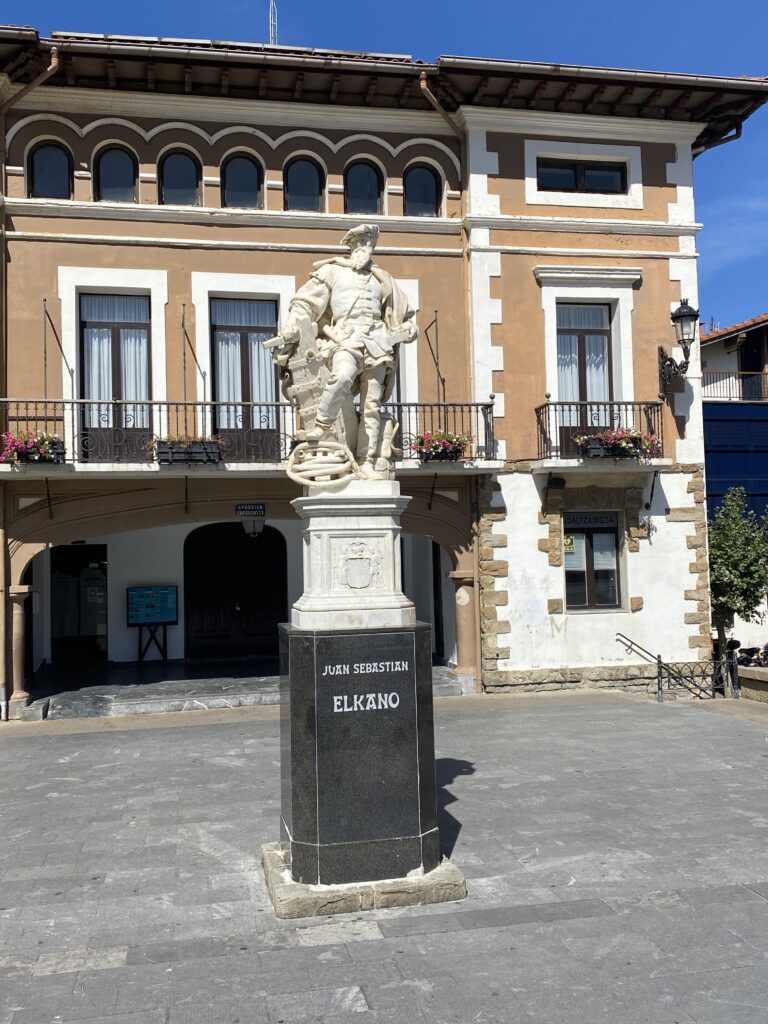 Elkano is also a name of the one * Michelin restaurant in the small town and we were fortuitous to get a table and try the "Tastes of the bay of Biscaya". It was a potpourri of seafood, starting with mackerel and langoustine and continuing with Kokotxa, hake cheeks, cooked in three different ways. Baked txangurro (crab shell stuffed with crab meat) was the precaution before the highlight: turbot from the grill.
When the sun goes down, the children are still playing around outside in the warm summer evening. The families gather in the bistros and the loud sound of the Basque and Spanish language is like a sweeping kaleidoscope of layered sonic textures.
A younger son of Getaria is the famous fashion designer Cristóbal Balenciaga. The Museum shows the work and life of the brilliant haute couture designer.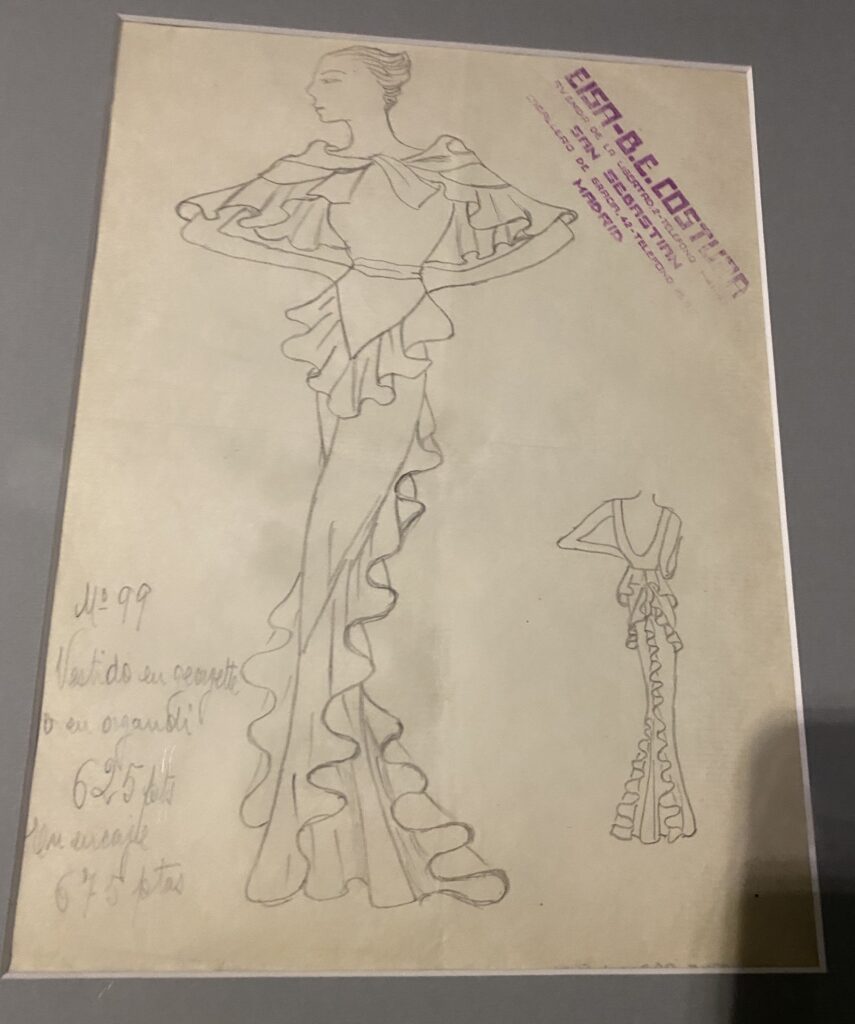 "He is a strange rock to be found in the middle of the changing sea of fashion, and one which will endure long after the capricious waves have done their best to dislodge him"

CECIL BEATON. The Glass of Fashion, 1954
Yes, we also do some work, occasionally. It was time to clean the hull of Ydalir. Nevertheless, with water temperatures of 25 C, it was not tormenting and afterwards, we could relax.
You've might already understood that we loved Getaria, but it was time to go on for a 25 hour sail to Gijon and the rest of the world!