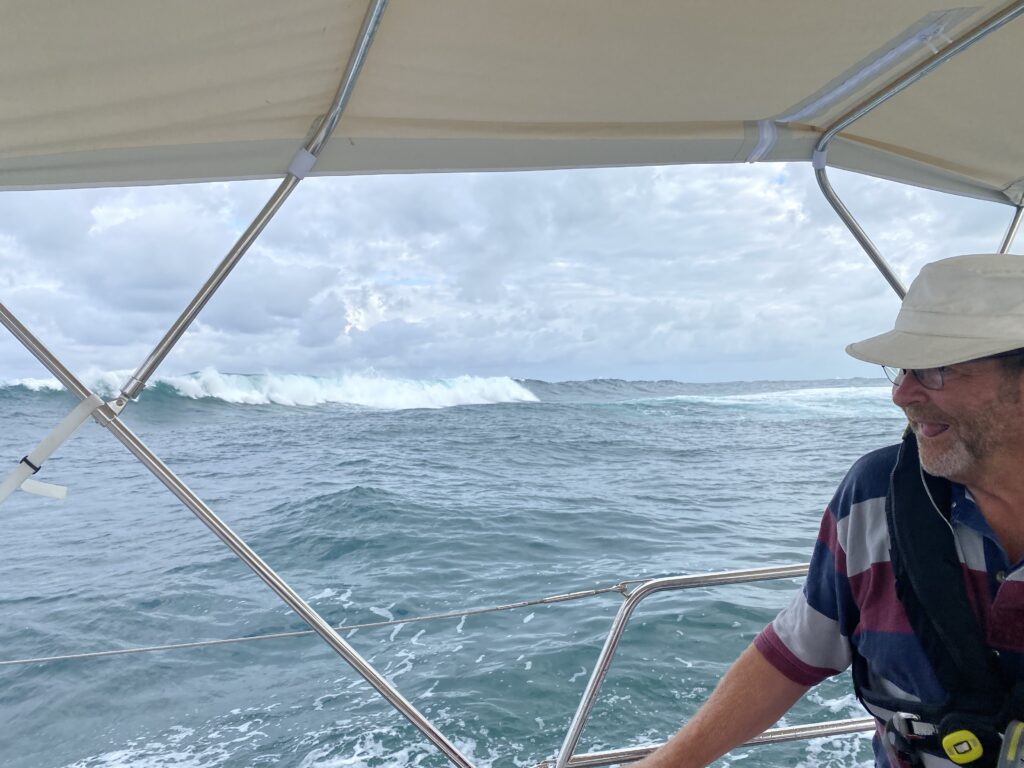 We left Archachon early in the morning and the swell was still strong with 2,5m high waves. We rode with the tide, but it was more like a rodeo and not easy to steer out from Cap Ferret, but when we've made it, we had a wonderful sail south to San Sebastian.
We proudly present our first tuna on the hook.
Nilla spotted some fishes jumping in the water and Anders quickly let the fishing line and bait down and we started trolling. We were listening to the new album of Sofia Ullman "Vår väg är havet" (Our way is the sea) and after an hour, the tune brought us a tuna!
After quite a bit of work, the tuna was on board and it quickly got some gin on the gills to die young and fast. Another kind of GT.
Home trolled 4 kilo tuna from the Biscaya!
Quite satisfied with the catch, we sailed south to San Sebastian and let the anchor down on Spanish rocks in the night. The late meal was of course lukewarm tuna, which tastes amazingly as sashimi. So soft, sweet and salty.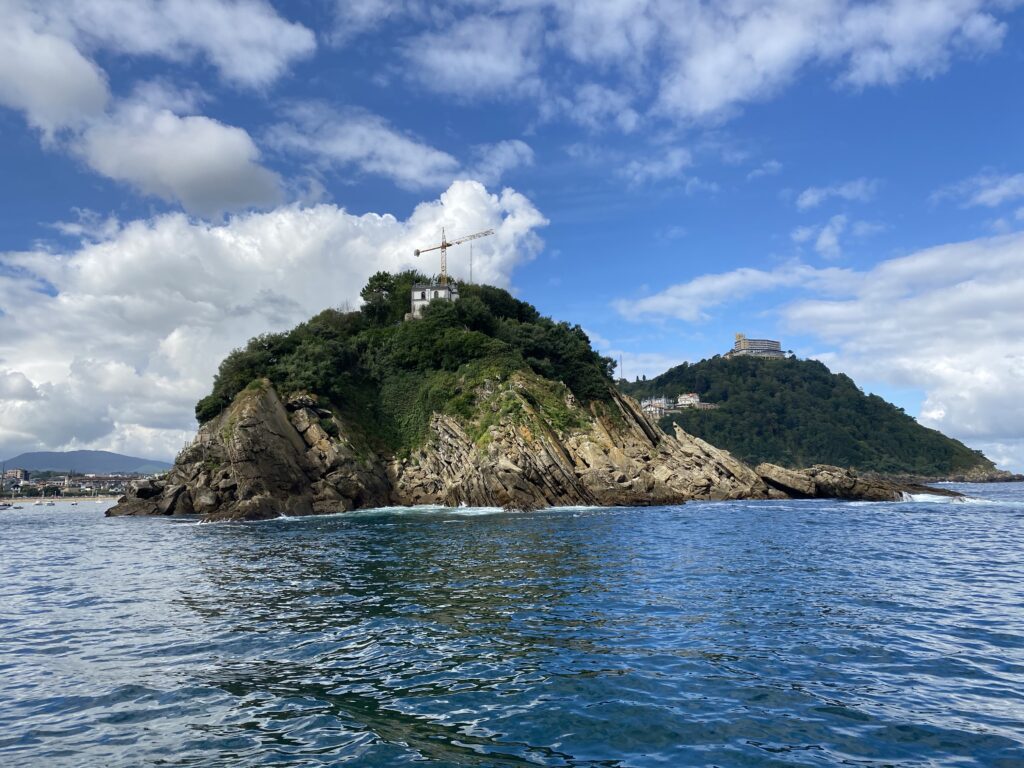 The weather was perfect. We had sun, not too heavy swell and the temperature of the water was 24 degrees Celsius. The rumour of Donostia (San Sebastian in the baskian language) had reach us a long time ago and many friends had told us that it was a special place.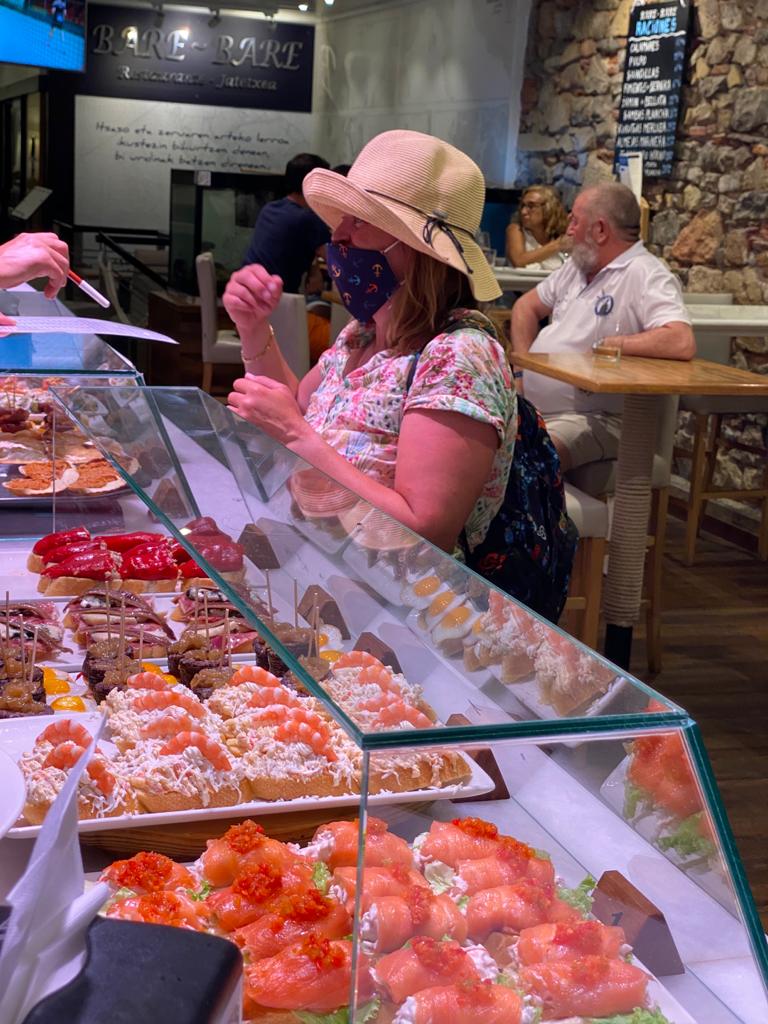 When coming to San Sebastian, you have to try the pintxos – tapas the baskian way. The owners of the restaurant proudly presents the own compositions and favourite pintxos made with sardines, tuna, xorixo (chorizo), cucumber, ham or pork in thousand different ways.
The Sunday in San Sebastian was lively in and on the water. We took a swim to the Santa Klara island among many other swimmers, paddlers and small boats. The water was smooth and it was great to finally swim as long as one could! While we were sitting in the sun, chatting to a guy from Argentina and his friend, we saw that our dinghy was gone! We scouted around and saw that a friendly boat had found it and fastened it. We quickly swam back. Pilar, Nicholas and Manuel were the friendly finder and we had a nice drink together on Ydalir. Thanks again – without dinghy, we would be quite lost!