We plan to sail south to Spain and San Sebastian, but the swell of 2,5 meters from a storm on the eastern side of Biscaya changes our plans and we call the semaphore of Cap Ferret and ask if the channel to Archachon is deep enough. We learn that its possible for us to proceed and we do so. Coming closer, its quite challenging to decide wether to trust the charts or the buoy… We chose the latter and steered on green land, carefully observing the depth of the water.
We motor in to the estuary of Archachon with Cap Ferret on the left side and the famous "Dune du Pilat", the highest sand dune in Europe! The same sand that forms shifting sand banks in the entrance and in the lagoons in the basin of Archachon. The Dune is impressive. From a distance it looks more like a cloud and coming near its like a giant sand wall.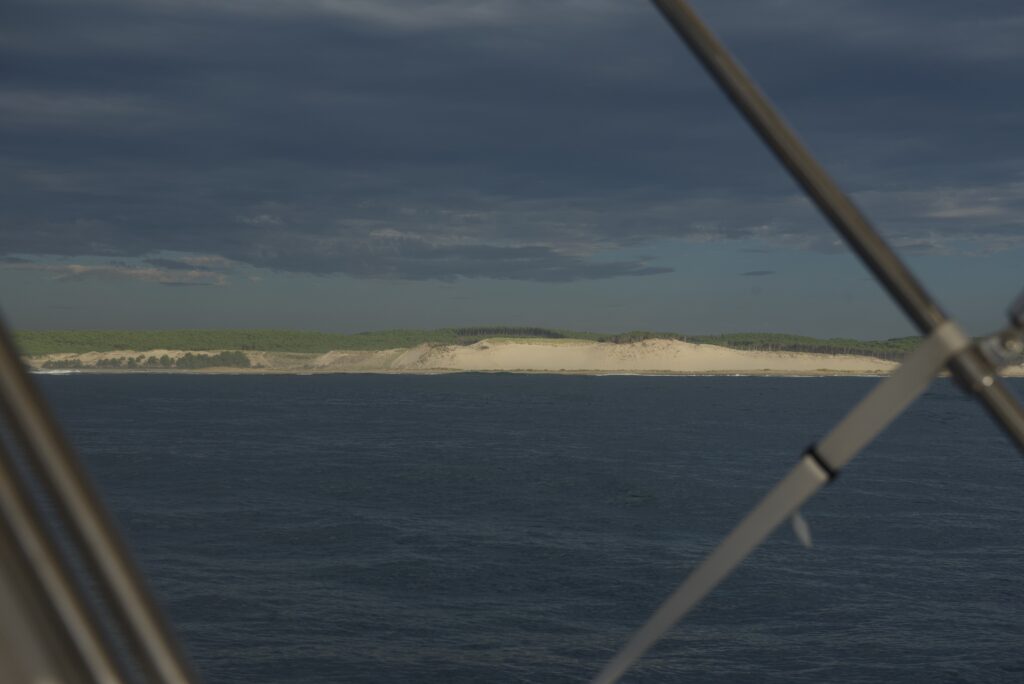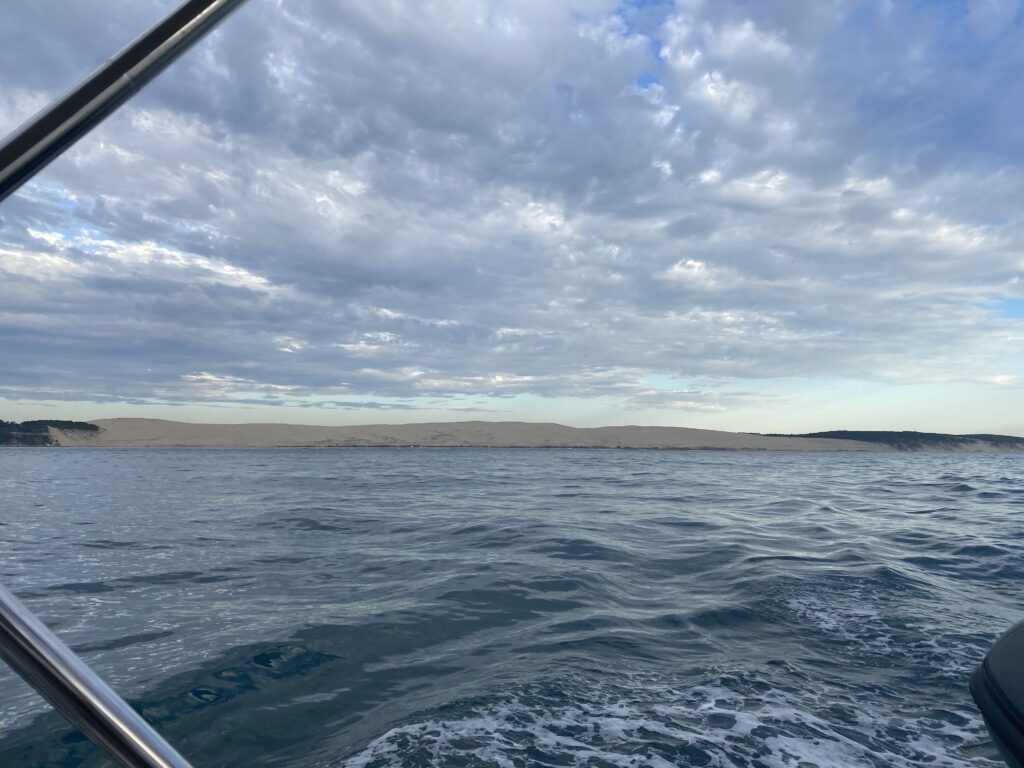 The tidal stream from the bay and the swell from the Biscaya are bouth strong and the water is once again rubbing the hull of Ydalir. Luckily the channel to the basin has a depth of 16 meters so we feel quite safe. We reach the Port archachon together with several small and fast motorboats at sunset, but there is no safe and deep enough berth for us, so we drop the anchor in the bay of Archachon and turn around through the night with the tide.
The Basin of Archachon fills and empties with each tide and most of the areas dries out completely. Since Roman times, oyster and mussel beds have been farmed thanks to the replenishment of waters.
The tide can be up to 3-5 knots and we could feel this when we took a warm bath around the boat. It was not safe without holding a line very tight! Whirlpool superlative, the oysters must have fun every day!