Marina Douro found us a very nice place to dock and on Saturday morning Joao and Miguel came and checked the 12 years old malfunctioning AIS and quickly installed a new one. We are very thankful for their knowledgable and efficient help and most of all for their kind and warmhearted welcoming. They told us about their hometown, Aveiro, the "Venice of Portugal" and we became very curious.
The Marina Douro is located a bit outside of Porto along the Douro river and very close there is a fish market. We found some fresh gambas to prepare as a late lunch for our dear friends, Ben and Charles, coming from Klosters. Now we were four navigadores!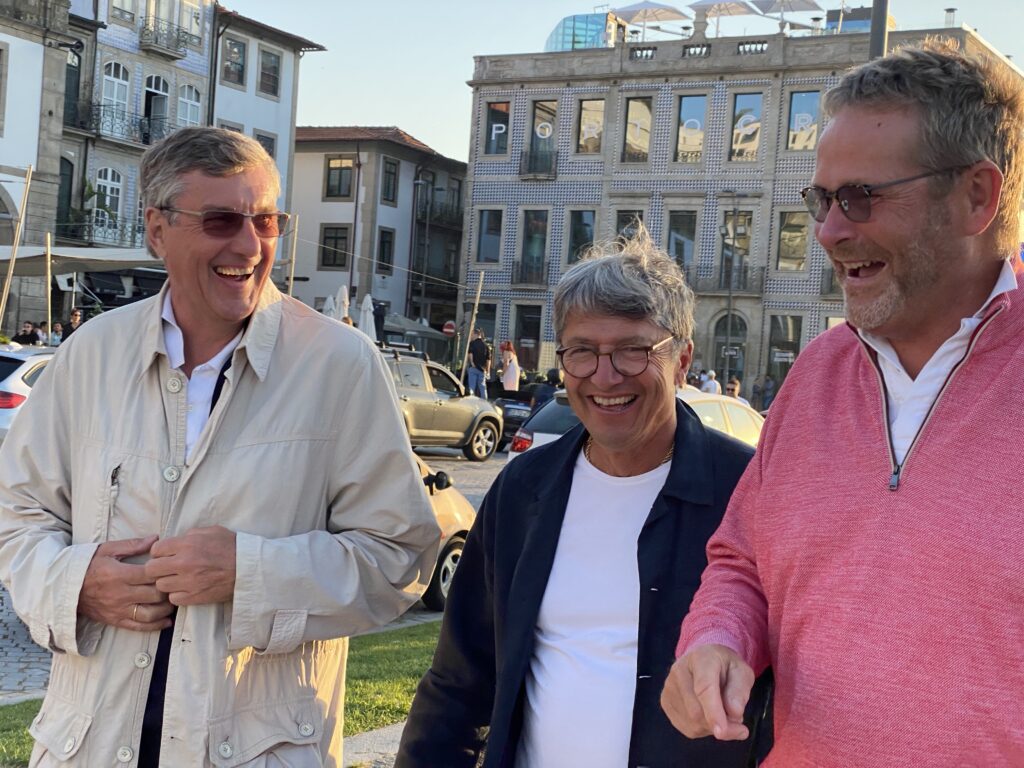 Porto is known throughout the world for its fortified wine, Port – its signature dessert wine. We continued the day with a Port tasting at the cellars of the young brand Churchills in Vila Nova de Gaia. It was a great culinary and scientific interest to learn about and try the tawny ports or vintage port. The latter is firstly aged in barrels for two years and later bottled, whereas the complex character of aged vintage port can develop from the continued slow decomposition of grape solids in each bottle. It was surprising to learn that they still use traditional methods of production, the grapes are treaded with feet!
We will store our Port on Portside of course.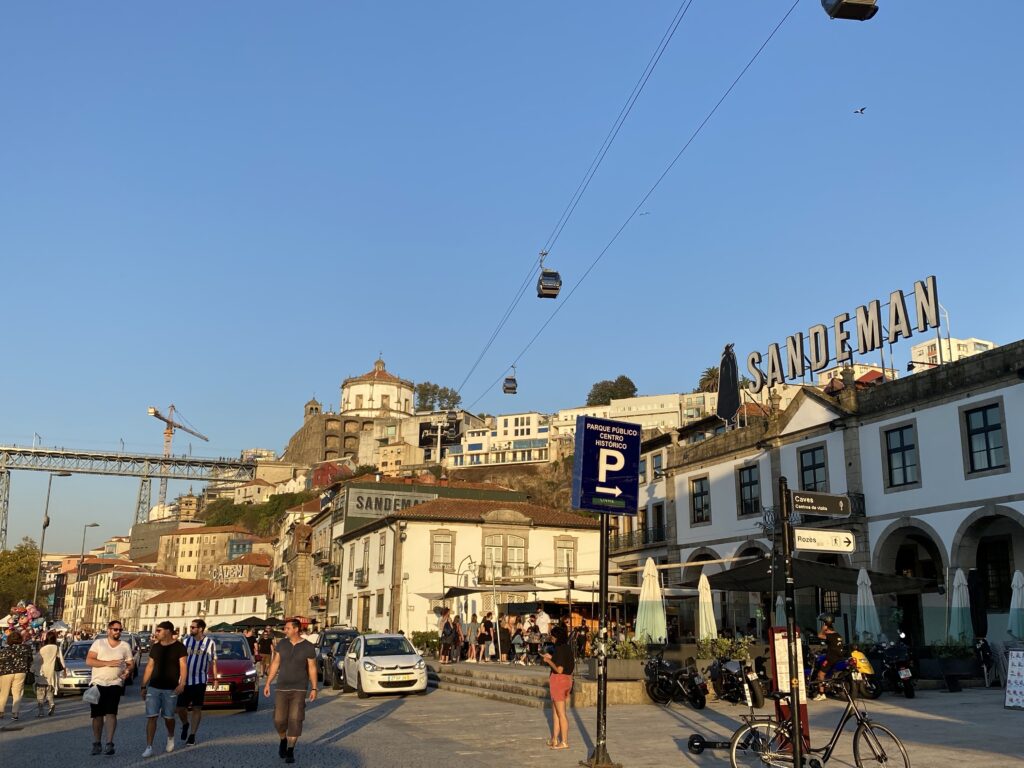 On Sunday we took the taxi boat over the Douro River and continued with the traditional tram to central Porto, an area called Ribadeo. We learned that the name Portugal comes from the names of the two different places on each side of the Douro River, connected with the Luis I bridge: Portus-Cale.
We walked up and down the outstanding narrow streets of Oporto enjoying the shade and breeze on a hot September day. Porto is a fine and beautiful city with an active street life both day and night.