We were enjoying a comfortable close reach out of the Elbe, passing Brunsbüttel, Cuxhaven and all the East Frisian Islands but in the night we got the wind right in the nose and started to motoring. At 3AM in the darkest hour, there were suddenly strange sounds from the transmission and we had to shut the motor off and started to tack against the wind, in the rather narrow shiplane north of Borkum. We met a German coast guard ship and asked for best choice of harbour to handle, what we guessed was a rope in the propeller. They were very kind and helpul. They contacted the Dutch rescue service in Eemshave, who sent seven people in two boats.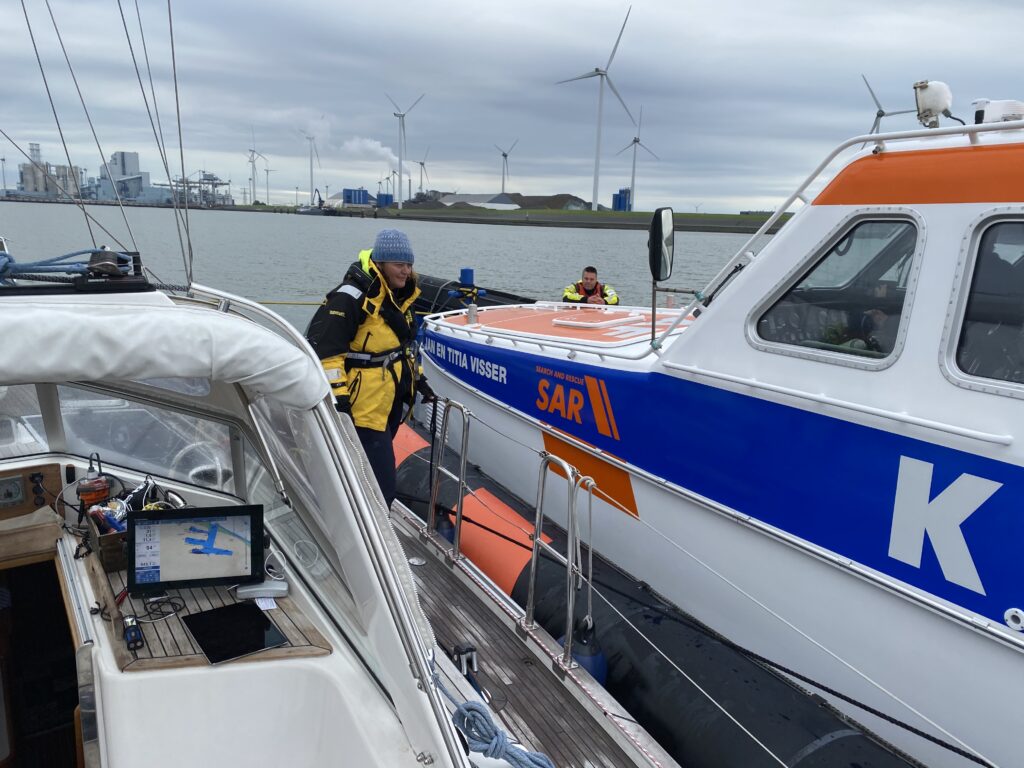 They drove 25 NM and met us at 4.30 in the morning and tugged us for three hours into the port. Just under the surface, we could see some disheveled strings of tamp. One of the crew of the lifeboat jumped into the water and pulled and could remove the bulk of ship rope, that had been stucked between the rudder and propeller. After 20 min stop over in Eemshaven we were under sail again and so thankful to all the volunteers of the KNMR lifeboats who came to our assistance and helped us in the middle of the night. Ontzettend bedankt!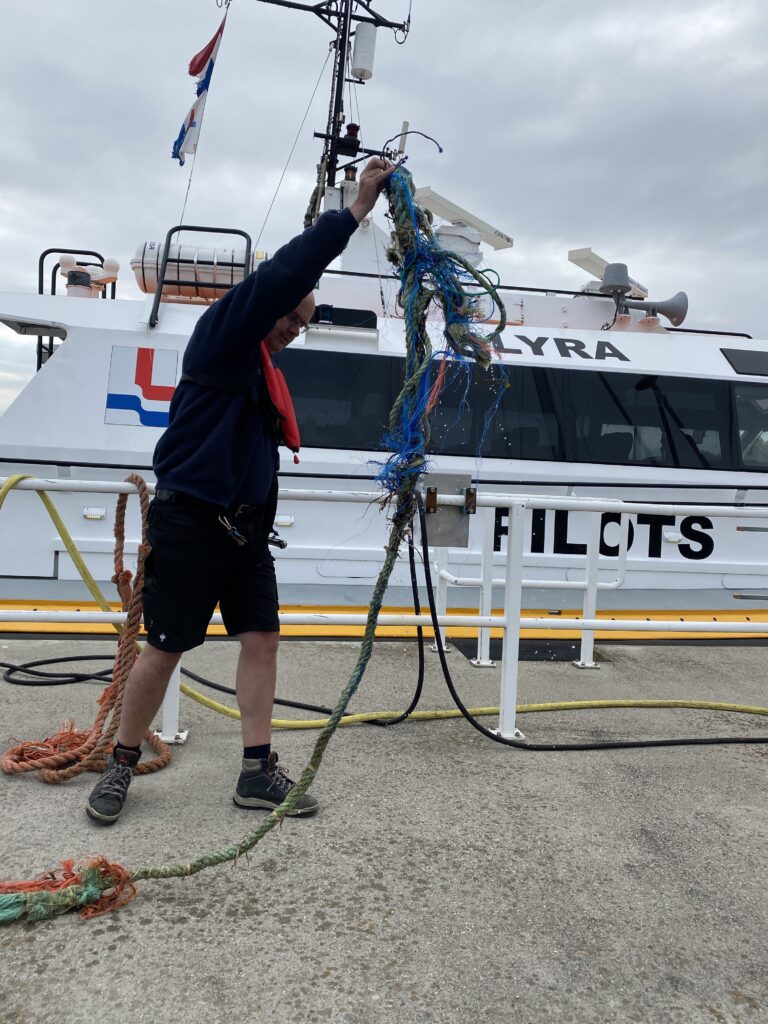 On Friday the 24th of July, we arrived to Scheveningen, the Harbour of Den Haag in the Netherlands after a hard time at sea. Stuck in irons again against a force 7-8 wind, strong tidal current and rather rough sea…Now we could rest and let the new bad weather expected to come. The amazing drink Tramonto di Genua / Sunset at Genua, and the meal at Villani tasted like paradise.